Red Angus for sale
Located in Clunes Victoria we usually have arrange of Red Angus cattle for sale.
Whether you want a registered Stud animal or are just looking for sound Breeding stock as the foundation for your herd, were sure to have something that will suit your needs.
BULLs -  Available Now
Our bulls ,much admired for their temperament,body length and excellent muscling are carefully selected for their type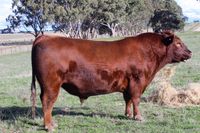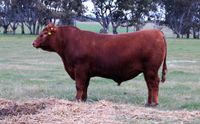 COWS - Available Now
No matter wether you are after a cow with a cute calf at foot or a pregnancy tested in calf cow we have a wide range available for your inspection.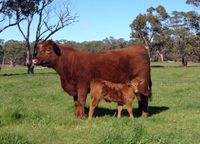 HEIFERS - Available Now
A good range  of young heifers from 8 to 18 month are available for your selection.
Our heifers are available from eight months of age and are fully vaccinated ,including multimin and Pestiguard